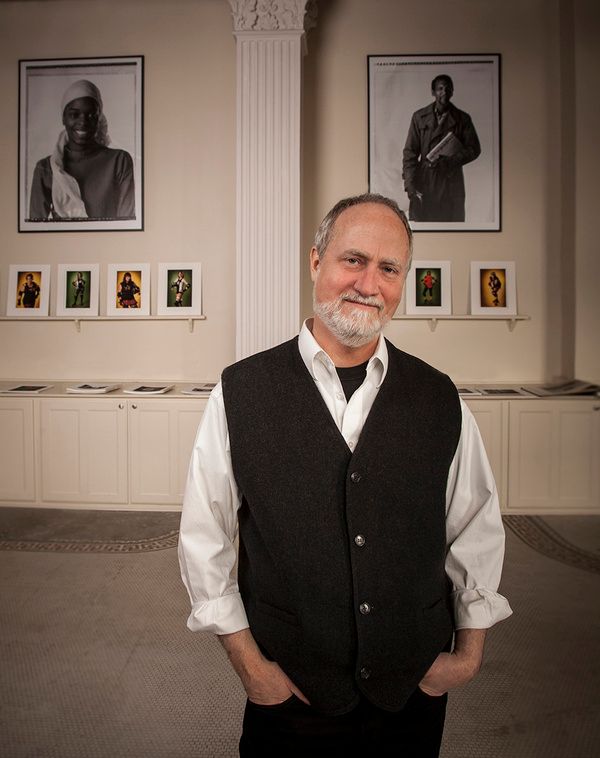 Born in Norfolk and a lifelong resident of Virginia, Glen McClure has brought the people and places of the US and Europe into focus through his photography.
His path began to unfold after he purchased his first camera at 19. As a photographer's assistant at the Studio Center in Norfolk and then as photography manager at Arthur Polizos Associates, Glen immersed himself in the art of photography, learning all that he could from each experience and exploring the magic and potential of his medium.
McClure's next venture as an independent commercial photographer led to the evolution of his artistic portraits and landscapes. Gradually, his photographs of people going about their daily lives coalesced into his first portrait solo exhibition in 2002 (Virginia Museum of Contemporary Art, Virginia Beach). His portraits of "real people" in their natural habitats are now internationally known for their stunning quality and disarming directness, in black and white and in color.
McClure's uncanny ability to coax people into sitting for portraits was accompanied by his deep love of world travel. So, concurrently, just as portraits of people began to fill Glen's portfolio, so portraits of places started to form a large body of his work. McClure's travels across Virginia, as well as to Italy, France, and Ireland have inspired his work with the unpopulated landscape—haunting, panoramic images of natural wonders in all weather and atmospheric conditions.
Influenced by early 20th-century photographers Josef Sudek and Paul Strand, McClure's work is recognized for masterful photographic techniques and for inviting strong and immediate connections between subject and viewer. In Glen's words, his images often "appear as if I weren't even there."
During the past two decades, McClure has had more than 65 solo and 50 group exhibitions in the US and Europe. Fully illustrated catalogues have accompanied many of these exhibitions. His work can be found in private collections and museums, including the Chrysler Museum of Art; The Polaroid Collection;The Mariners Museum, ; The Taubman Museum and many others.
More on Glen's work can be found by reading these articles linked below.
https://veermag.com/2020/04/glen-mcclure-capturing-the-light-of-irelands-west-country/